Please read our CORONAVIRUS UPDATE for information about our services during the current situation.

Independent Jaguar Car Specialists in Peterborough
Welcome to Nene Jag Specialists we are a family run business based in Peterborough and we are dedicated in providing our customers with a level of service that is unsurpassed in the area. We are independent Jaguar Car specialists in Peterborough and Cambridgeshire.
Since we opened in 1993 we have been providing Jaguar car owners throughout the Peterborough area services which make us a genuine alternative to Jaguar itself, we know that Jag owners expected a very high level of service when it comes to work on their cars and as we are passionate about Jags ourselves we always provide this service.
Independent Jaguar Specialists
We have many customers in the Peterborough area who return to us again and again when their Jaguar requires servicing or repair. As independent Jaguar specialists we offer the high quality work that you would expect from an authorised dealership but at a fraction of the price. Our clients recognise that the standards which we apply to your car are never compromised.
Jaguar X Type
Jaguar XK8

Jaguar XJ8 X308

Jaguar XJR

Jaguar XJ40

Jaguar Series III

Jaguar S Type
Jaguar XJ X350

Jaguar XJ6 X300

Jaguar XJ12

Jaguar XJS

Jaguar XF

When you visit Nene Jag Specialists Ltd, you will be dealing directly with a member of our team. This allows you d to discuss any concerns that you have and to get an honest opinion about the work required. We are happy to advise on the best possible solution for your requirements.
Jaguar Car Servicing in Peterborough
Jaguar service costs
Are you looking for dealership quality repair and maintenance while reducing your Jaguar service costs? Nene Jag Specialists Ltd offer an affordable service for all Jaguar models. We offer dealership quality servicing, maintenance and repair so we can work on your car while it is still in the warranty period.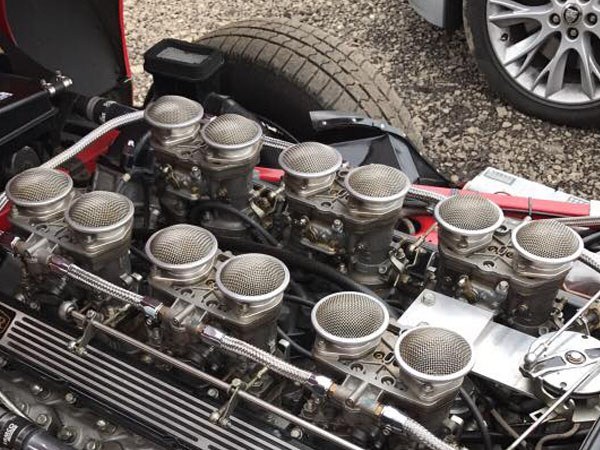 A regular servicing of your vehicle is essential for keeping your car in peak condition. You will be confident that your car is roadworthy at all times and that you are not a risk to yourself or others on the road.
When a car develops a fault, it can become dangerous while you continue to drive it. You may be unaware of a problem developing until it is too late. When a vital component of your Jaguar goes wrong, it can cause serious damage which is costly to repair. In extreme circumstances, a fault in a car can cause injury or fatality to passengers or other drivers.
Jaguar service schedule
If you want to keep your Jaguar in showroom condition long after you buy it, you can benefit from a Jaguar service schedule.
A Jaguar service schedule is a plan to have your vehicle serviced on a regular basis. You can make a one-off payment for up to five years servicing that offers peace of mind. The servicing schedule is maintained in compliance with the manufacturer's service schedule.
This means that your Jaguar car will maintain its highest performance for as long as you keep to the schedule. Our fully trained technicians will inspect and repair any faults before they become major problems.
Jaguar service centre near me
If you are looking for a 'Jaguar service centre near me' contact Nene Jag Specialists Ltd today. Our independent service and repair centre offers premium assistance at an affordable price. We can help you lower your Jaguar service costs because we are an independent garage.
During a Jaguar Servicing our trained mechanic will inspect the following:
Lights and suspension
Brake fluid including brake pads

Power steering fluid

Tyre pressure
Oil levels

Exhaust and engine emissions

During a servicing, our engineers will do a health check on the condition of your vehicle. During a health check, we will check if your vehicle requires maintenance or if the car is in good condition. If we spot anything that demands attention, we can advise you on fixing the issue before it becomes a serious problem.
Jaguar service plan
Our Jaguar service plan is designed to keep your car performing as good as when you first bought it.
If you follow the Jaguar service schedule, it can become costly when visiting an approved service centre. Recent changes in the law make it possible for you to save on the costs of your servicing by using an independent garage.
To ensure that you Jaguar passes its MOT, it is advisable to have the car inspected and serviced beforehand. This way you can have any problems fixed and pass the MOT first time. A Jaguar service schedule will ensure that the car is serviced at regular intervals. New Jaguars will display a message when there are less than 2,000 miles before the due date of your next servicing.
If your Jaguar requires replacement parts or repair work, we can attend to this with your permission. We will offer our honest opinion and let you know if your car needs immediate attention or if you can allow the work to be completed in the future.
Jaguar servicing
Our independent Jaguar service and repair centre can attend to your service requirements while not affecting your manufacturer's warranty. For this reason, you can save money while ensuring your Jaguar retains its premium condition. You will benefit from:
Fully trained Jaguar specialists
Tools which are designed to be used specifically with Jaguar

Specialist knowledge of Jaguar cars and manuals

Use of genuine or high quality reconditioned parts

Courtesy car available

Autologic diagnostic tool and Jaguar SDD

Up to date technology

Online service history updated and a copy provided for your records

We will discuss the most cost-effective way to keep your car running efficiently. We have access to the Jaguar Topix website which means we follow the same up to date information as an approved dealership.
Jaguar service and repair centres
Prior to opening Nene Jag Specialists our owner Clive worked in a Jaguar Dealership where he was trained up to be a Master Technician, he has over 30 years experience in the motor trade, 23 years of that has been dedicated solely to working on Jags.
Our independent Jag specialists provide dealership quality services at a fraction of the price for customers throughout the following areas:
Huntingdon
Stamford

Northampton

Market Deeping

Peterborough
Kettering

Crowland

Grantham

Thanks to our high standards and our great team we have an excellent reputation for a high level of service which we strive to beat with every single Jaguar car that comes into the workshop, we offer a professional service that you can rely on.
Jaguar Car Services in Peterborough and Cambridgeshire
Prior to opening Nene Jag Specialists our owner Clive worked in a Jaguar Dealership where he was trained up to be a Master Technician, he has over 30 years experience in the motor trade, 23 years of that has been dedicated solely to working on Jags.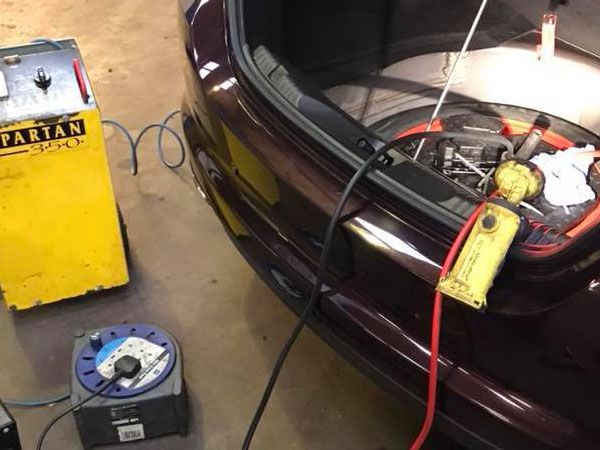 We offer our customers a personal service, when you come to us with your Jag you will receive a face to face discussion about your car with the technician that will work on it and they will treat it just as well as they would their own car.
We can undertake all repair and servicing work that your Jaguar car may require and you will receive a level of customer service that is truly unsurpassed in the Peterborough area.
If you would like to know any more about what we can offer you then please do feel free to get in touch, we will be happy to answer any questions you may have.
Please visit our main website ; www.nenejags.co.uk for more detailed information on our services.