How Often a Jaguar Service is Required
Posted by:
Admin
Tags:
Jaguar, maintenance schedule jaguar, jaguar service indicator lights, jaguar services
Posted date:
08-12-2021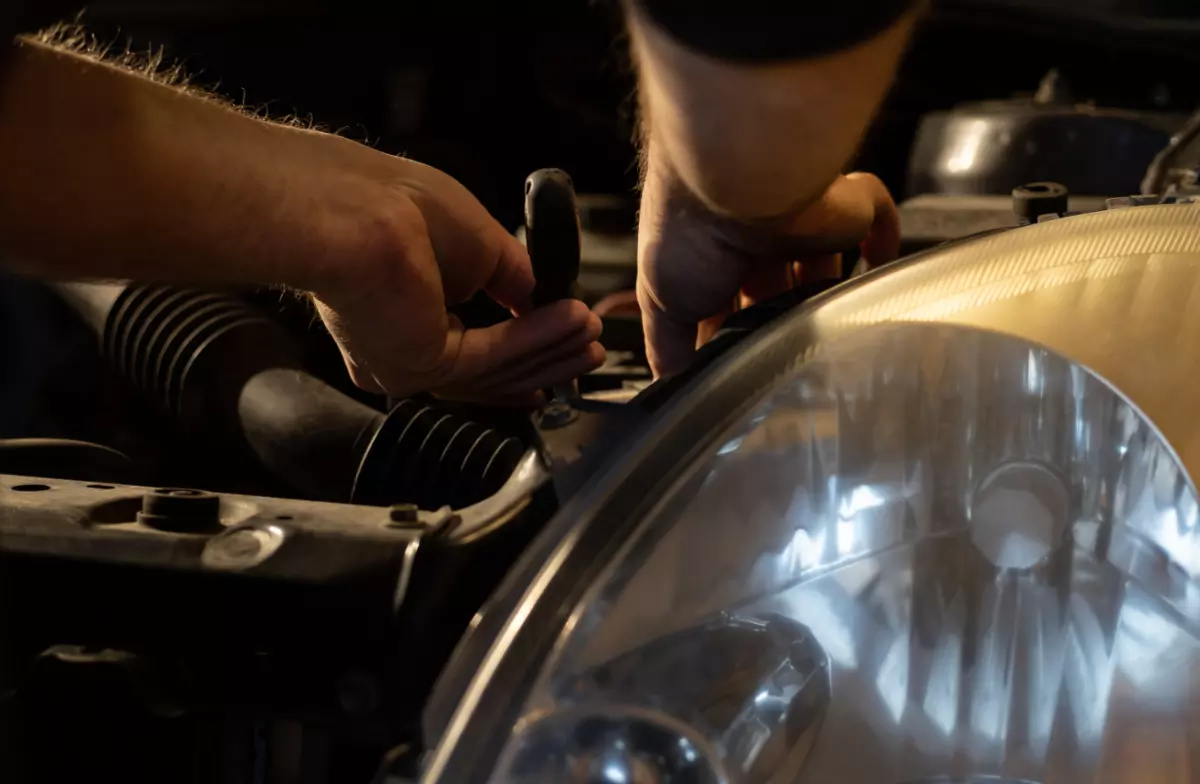 If you own a Jaguar car you may be asking: How often is a Jaguar service required? We look at why regular servicing is important for your Jaguar.
How Often Should My Jaguar be Serviced?
Having your Jaguar serviced regularly is essential to ensure your car is running efficiently and safely.
All Jaguar owners want to ensure their car is reaching peak performance, so routinely making sure everything is in check is part of owning the car.
By having your Jaguar serviced at the proper intervals, you can help the car keep its value over the years.
Each Jaguar specification and models come with standard service intervals, based on two factors. The first factor is how many miles the vehicle has driven, and the second is how long the car has gone since its previous servicing.
Many Jaguar vehicles use service indicators to display to the driver when servicing is required.
As a minimum, all Jaguar owners must take their car to be serviced according to the interval schedule provided in the handbook of the car.
For example, A typical Land Rover registered in England requires servicing every 5,000 miles or 6 months, whichever comes first. A Jaguar I-Pace requires servicing every 2 years or 21,000 miles.
Jaguar Maintenance Reminder and Service Indicator Lights
Most Jaguar cars feature a dashboard system powered by a computer that will alert the driver whenever something is required. For example, it will indicate if the engine needs looking at and has triggers to tell the driver that the car needs additional services, oil changing or both.
For the safety of the car and its driver, these warning signs must immediately be investigated and resolved. By neglecting a service light, such as the amber warning light with the message "SERVICE REQUIRED", the driver runs a high risk of their car breaking down, the engine becoming damaged or even causing a road accident.
For those reasons, performing the recommended maintenance on the proper schedule is essential to keep your Jaguar running well.
You can avoid inconvenient, untimely and expensive repairs by not neglecting your vehicle's servicing needs.
Due to modern monitoring technology, you no longer have to scratch your head and waste time investigating a fault with your car, only to find out the problem is completely different from what you originally thought.
The Jaguar maintenance system is a simple onboard electronic computer system that will alert the owner whenever there is a specific maintenance need. The system tracks various statistics about the car and will alert the driver when the car needs maintenance.
This gives the driver time to schedule an appointment for vehicle servicing. By letting your car self-diagnose, you can save both time and money, as the mechanic who fixes your car will know exactly what to fix.
How Does Jaguar's Maintenance Reminder System Work?
The function of the Jaguar maintenance reminder system is to display to the owner what the car needs at any given time, such as an oil change. The computer monitor system constantly checks the condition of the car.
For example, from the moment it is initialised or reset, the system monitors the number of miles the engine has accumulated and will show on the display when that number reaches a certain amount, allowing the car owner to arrange a car servicing ahead of time.

It will also take into account several driving conditions to monitor how the engine is performing. As an algorithm-driven system, the maintenance reminder system considers differences between load weight, light, extreme driving conditions, towing and weather conditions, all of which are variables that will affect the oils life.

Based on this information, the system can adjust itself for shorter or longer maintenance periods.
Recommended Maintenance Schedule for a Jaguar
The specific maintenance schedule for your Jaguar will depend on the model year, engine type and condition of the car.
Following a maintenance schedule is important, as it allows you to routinely check for any faults that could cause larger problems down the line, extending your cars life and increasing its value.
Your Jaguar vehicle will receive different servicing depending on how many miles it has driven. There is a separate set of servicing for 5,000, 15,000 and 30,000+ miles, designed to check and replace any parts only as often as necessary.

If you are unsure whether your Jaguar needs servicing, you can find mechanics by searching online on Google or by contacting local auto repair shops by phone.
What's Included In Jaguar Maintenance Schedule
Jaguar specialists will use internal diagnostic equipment to identify problems with the car. The engineers use tools that are specifically designed for Jaguar cars and will refer to the 'Jaguar Global Technical Reference Manual'.
Each retailer has access to genuine Jaguar electronic parts, as they are connected to Jaguar's international inventory system and 'Jaguar Electronic Parts Catalog'. Service advisors will be able to quickly and efficiently order replacements for any faulty parts of your Jaguar vehicle.
The following services are included in the maintenance schedule:
Body fitting and Door hinge lubrication
Check and adjust the fluids
Check and rotate all tires
Inspect the lights and replace any bulbs if needed
HVAC system inspection
Filter and synthetic engine oil change
Road test
Lube and clean the power antenna
Visual inspections underneath the car
Washer fluid and windshield wipers and inspection
Hose and belt inspection
Replacement of spark plug
Inspection and cleaning of the throttle plate
Grease all wheel bearings
Inspect the belt adjustment
Check the air filter and replace it if needed
Inspect the braking system
Door locks lubrication
Replace and adjusting of:
Rear-axle lubingFront-wheel bearingsShaft bolts of the Torque propellerFilter and transmission fluid Oxygen sensor (every 80,000-90,000 miles)Power steering fluidDrive belt (every 60,000 miles or 6 years)
Lubricate:
Brake pedal
Accelerator linkage
Weatherstripping
Distributor advance mechanism
Inspection of:
Battery (replace if 4 years have passed since the last replacement)
Brake rotors and discs
Fuel system
Engine and the engine mounts
Exhaust system
Wheel alignment
Wheel lug nuts
Brake fluid levels, pads, and hoses
Steering system
Cooling system
Rear transmission mount spool (will require replacing if damaged)
Door locks and hinges
Seatbelts Lights and internal/external vehicle controls
Exhaust system Handbrake
---
Are you looking for Jaguar servicing in Peterborough and Cambridgeshire? Contact our Jaguar specialist today.
We offer a complete range of Jaguar servicing for Peterborough and the surrounding areas including: Huntingdon, Stamford, Kettering, Northampton, Crowland, Market Deeping and Grantham.