What are the common Jaguar problems
Posted by:
Admin
Tags:
Posted date:
22-03-2021
The Most Common Jaguar Problems
Before purchasing a Jaguar car, you might ask: What Are The Common Jaguar Problems? Below, we look at the most common issues with Jaguar cars.
Jaguars can be expensive cars, not only to buy but also to maintain. Different problems can occur in different Jaguar models; therefore, as well as checking the mileage, reliability, cost, how many times the car has been owned, you should also find out which problems occur most in your chosen Jaguar car.
Issues with the Electrical System
One of the main common problems in the older Jaguar models is the electrical system. For example, the light on the check engine dashboard will come on, even if there are no actual engine problems.
Transmission Repair Problems
Transmission repair problems can't usually be diagnosed by yourself. Instead, they need to be diagnosed by a trained and qualified mechanic.
Engine Performance
Jaguars are well known for their luxury, especially the Jaguar X models; however, over the past few years, they have shown an increase in engine problems. The most common problem is known to be a leak in the oil pan gasket.
Replacing Ignition Coils
The ignition coil has proven to be one of the biggest complaints from Jaguar owners over the years. The ignition coil is essential in a car, as it is the part that generates the engine spark. If left untreated, this can cause a lot of problems with your Jaguar.
Closed Transmission Systems
There is also another common problem with the transmission systems in Jaguar cars. This involves one of the Jaguar cars' features designed by the automakers, which means that the vehicle never needs new replacement fluids. Jaguar owners have explained that their cars have needed a fluid replacement after around 60,000 miles.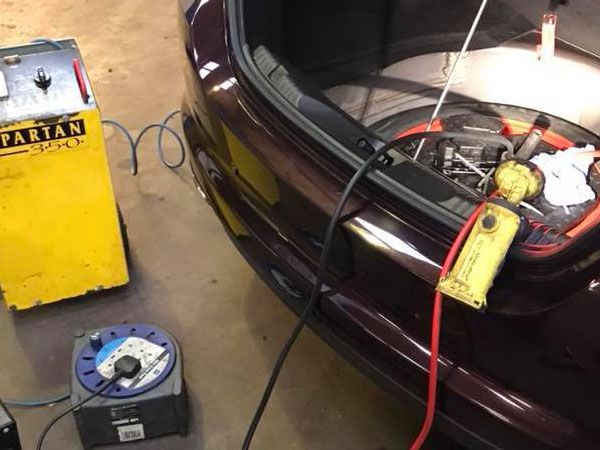 Before you buy your chosen Jaguar model, it is important to get as much information as possible. As well as researching and looking at the different types, you can also speak to your Jaguar dealer about the common problems that could occur. Here are a few of the main examples:
The Jaguar X Type is an executive saloon car and was popular between the years 2001 - 2010. A lot of the common problems with the Jaguar X Type occurred in the earlier models, and here are a few of the main ones:
Suspension
Problems with the suspension are mostly known to occur in the Jaguar XF and Jaguar X-Type models and are commonly caused by wear and tear and decay. If you notice any knocking noise when driving over speed bumps or rougher road surfaces, then you may have a problem with your suspension.
Automatic Gearbox Problems
There have been many complaints by Jaguar owners regarding the automatic gearbox. For example, the acceleration is known to fluctuate, and the Jaguar can be inaccurate when changing gears.
Cooling Fan Module
If you have noticed that your cooling fan has stopped working, and you had no warning to indicate there was a problem with it, then you need to get in touch with a professional company, who have years of experience in the industry. This is a common problem in the Jaguar X-Type cars.
Inaccurate Fuel Gauges
Many Jaguar X-Type owners have said they have had problems with their fuel gauge. The most common problem being that the fuel gauge only shows 3/4 of a tank, even when you have just filled up your tank all the way.
We understand how frustrating it can be to have problems with your brand new car, as you don't need the added expense. Here are a few of the most common problems that occur with the Jaguar S-Type vehicles.
Ignition Coil Failure
Problems with your ignition coil can lead to engine problems and have been reported to be a widespread problem in Jaguar S-Types.
Problems with the Central Locking System
Many Jaguar owners have reported replacing their door locks caused by issues with the central locking system.
Engine Management Warning Lights
Another common problem with the Jaguar S-Type is that when there is a problem with the engine management, the warning light doesn't show up on the dashboard, so it may be harder to know that there is an issue.
Water Leaks
Water leaks lower the reliability ratings for the Jaguar S-Type series. The water leaks mainly occur in the boot and footwell at the front of the car and can be caused by several factors.
The Jaguar XF is a luxury vehicle; however, recent Jaguar owner reliability reviews have shown a few common faults that happen with this specific vehicle. For example:
Alloy Wheels Cracking
Many people have reported alloy wheels in their Jaguar have been faulty, and crack more easily than they should, which leads to further and more expensive problems in the long run.
Windscreen Wiper Failure
It is well known in Jaguar vehicles that new windscreen wiper replacements are bought more regularly than they should, which can be very expensive.
The Jaguar XJ is a luxury vehicle within the Jaguar Land Rover series. In 2013, Jaguar merged with the great British car brand Land Rover. It is a well-known problem with these vehicles that the front doors rattle, and the rear lights suffer from condensation issues. Here are a few more common problems found with the Jaguar XJ:
DSC Warning Light
If there is a problem with the ABS sensor, then a warning light with flash up on your dashboard. If you are worried about this problem, you must book in for a diagnostic check with a professional today, as you may need a replacement.
DPF Warning Light
DPF stands for Diesel Particulate Filter, and the warning lights for this have shown a lot of problems in recent years. Shorter journeys will case a particle build up in your exhaust system.
A new, high-quality Jaguar XJS costs, on average, £30,000. To keep your Jaguar XJS in good condition, it is important to keep up with the maintenance and take it for a service every 12 months, or 12,000 miles.
Water Leaks
The second most common problem is that sometimes the air-con system can be blocked, which also causes leaks in different parts of the vehicle. To help with this problem, you will need to take your vehicle to a professional to look and give your air-con system a clean.
Oil Leaks
Research has found that a common repair for the Jaguar XJS is oil leaks.
Corrosion
When buying a vehicle, as well as checking the big things, such as your brake pads, you still need to check the small things, such as the corrosion. If you can see any corrosion on your Jaguar XJS, especially your wheels, this could cause expensive replacement costs. You should contact your original dealer to see if your vehicle is under warranty.
Windscreen Leaks
The Jaguar XJS is also prone to windscreen leaks. If you would like to find out more information, then please contact a professional today.
It is important to ensure your vehicle comes under a warranty, just if any of these common problems occur. Even though the car may feel safe to drive, it is important to have the car regularly serviced, especially if your chosen vehicle is prone to common problems. To find out more information, please contact a professional today.
Seatbelt Sensors
When you buy a car, you want every part to work, and you also want the car to last a long time. With the Jaguar F-Type, many reports have shown problems with the seatbelt sensors, as they may not be wired correctly. This means that in the event of a crash, the airbags may not inflate as they should.
---
If you require Jaguar servicing or repair in the Peterborough or surrounding areas, contact our Jaguar specialist today.
We offer a complete range of Jaguar servicing for Peterborough and the surrounding areas including: Huntingdon, Stamford, Kettering, Northampton, Crowland, Market Deeping and Grantham.